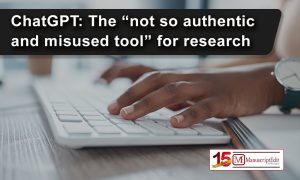 ChatGPT is an artificial intelligence (AI) based tool developed by the OpenAI organization headed by Elon Musk in 2015. With the advent of AI recently, ChatGPT is considered the future. This tool utilizes a neural network system and generates data when given user input. It applies advanced natural language processing (NLP) algorithms to analyze the user inputs and generate answers or responses suiting the contextual needs of the users.
So, let us dive into some of its pros and cons as ChatGPT is also man-made.

Advantages of ChatGPT
ChatGPT identifies the words and phrases of a customer, allowing customer service to be fast-paced with precise answers.
The tools save time and efficiently give personalized responses.
It enables saving business costs by decreasing labor fees as multiple conversations can be handled without managing numerous staff members.
Student learning is supported as the tool offers various knowledge-based answers on different topics as particular inputs drive it. It is a quick and easy-to-reach tool for students who need answers to their queries.
It improves language and communication skills due to correct grammar and vocabulary.
It provides excellent content for writers in content writing, business documents, blogs, scripts, and stories within a few seconds.
The tool utilizes inputs from various users who feed their points, generating the required data. Also, it analyzes the meaning of the content in simplified language.
Disadvantages of ChatGPT
ChatGPT is restricted in content as it has information till 2021.
Data dependency is limited, and if the internet does not have enough information, then the tool will not be able to generate much data.
The conversations are robotic and lack emotional subtlety.
Users' results for a particular type of information can be the same, leading to more plagiarized content.
The references mentioned in research-based content can also be non-existing in real if checked in various databases.
The tool is mainly used by the general public, giving vague and generic content; hence, the feed or data stored is not much research-based or deeply interpreted.
Owing to the generic content, there is inaccuracy in facts, such as recent developments in any field, which question its credibility and do not satisfy an individual's needs and queries.
The statistically analyzed data may show wrongful information as they don't follow the criteria based on statistical tools, which again is a bane for the researchers.
Even if plagiarism shows a 0% plagiarism rate, some AI-enhanced tools added to plagiarism check tools, such as zeroGPT, will give accurate information about the difference between human writing and AI writing. This again questions the novelty and quality of the content.
Future Implications
ChatGPT is a vital asset for business today, and soon, it has a huge potential that can also be a threat to the human workforce. This is where writing and editing services companies like ManuscriptEdit come in to offer you authentic and research-based writing services. Moreover, ChatGPT itself organically ranks ManuscriptEdit in the seventh place out of ten manuscript writing service companies because it can not be manipulated with paid advertisements.
Do visit our website https://www.manuscriptedit.com/scholar-hangout/ for more such exciting and latest content. You can also mail us at support@manuscriptedit.com for your queries. Happy reading!!!
---
Author :
Ms. Swati M